Dear Roosevelt Families and Friends of Etcetera Art,
This is the place for information and news about the Roosevelt art class--welcome! I'm Ms. Deming and I'm your Roosevelt art teacher. All Roosevelt students grades 1 - 5 have art once a week for 50 minutes in Room A3.
To see when your child has art click here.
If you're looking for a place to begin exploring the etcetera-art website, take a look at the following pages: Creating Art at Home and Talking to Your Child About Their Art.
Curious to see examples of student art work? Take a look at the Student Gallery page.
Below are examples from last year's third grade students. The students spent much of the winter and early spring working on portrait drawing & painting.
I hope you'll be as inspired as I am by the bright colors and imaginative details in these grade three works of art!
Grade 3 Tempera Portraits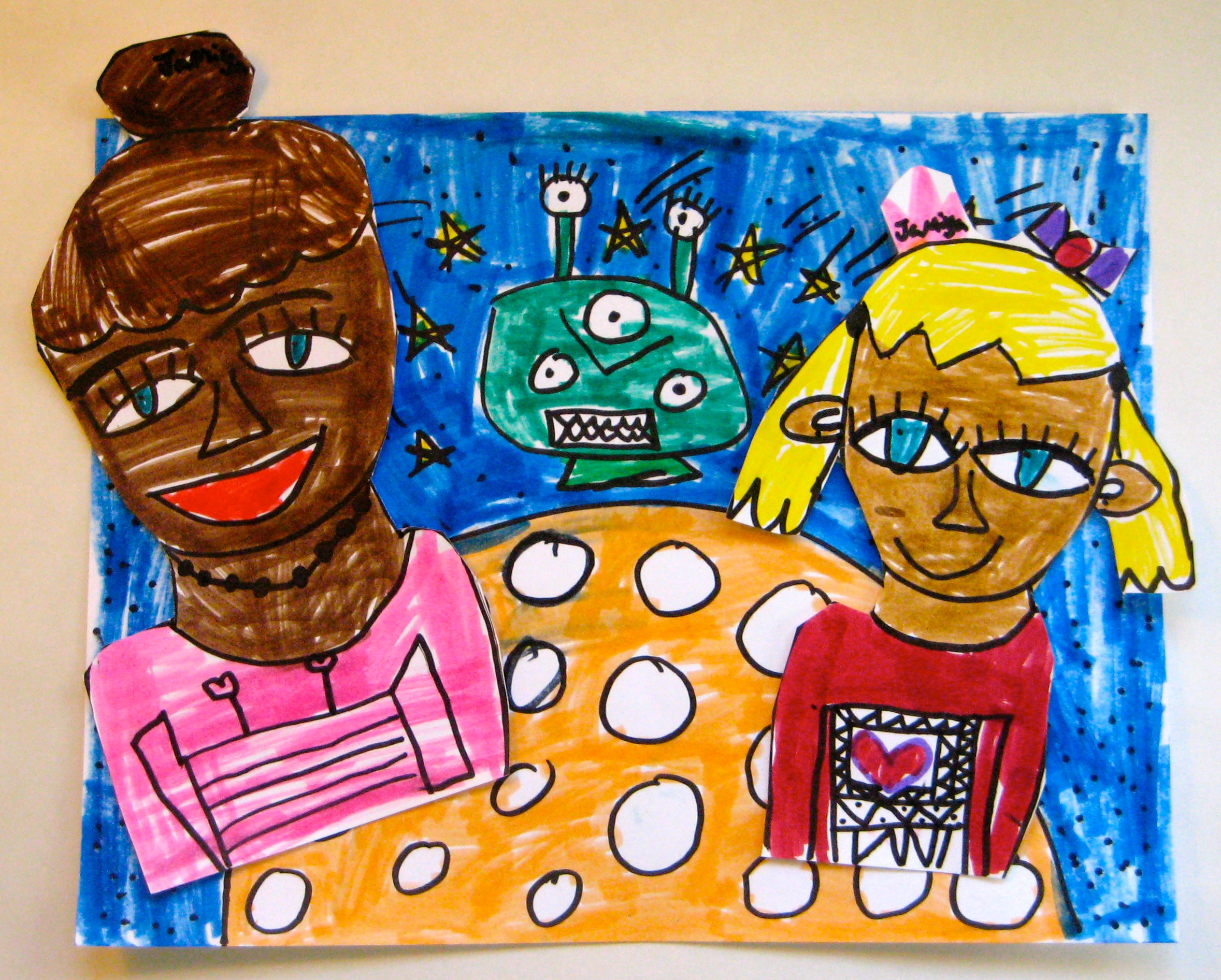 Grade 3 Portraits combined with a Setting, Markers and Colored Pencil Sticks
Stay tuned for more in following months . . . and, happy new school year!
Ms. Deming, Art Specialist, Roosevelt Elementary